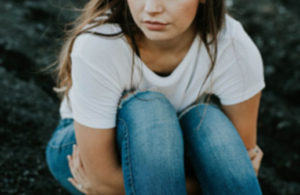 Are there risks if I ignore my abdominal separation or pelvic floor issues? In a word, yes.  Our core works together as a piston system from the bottom up – all parts must work to be fully functional. If one muscle of that core is not working, weak, dysfunctional or separated the rest of the muscles in the chain can't function properly.
Let me give you an example.  TC came to us 3 years postpartum.  She had gone to her ob/gyn and showed her the problem several times, explaining she was having bladder control issues and backaches.  She told the doctor that she now felt like she was crumbling from the inside out.  The doctor finally listened and recommended surgery.  After listening to the explanation about the surgical procedure and possible complications, TC decided against the surgery, and when she got home TC sat down and cried, assuming that backaches and bladder issues were going to be part of her life from now on. Thankfully she didn't stop and went out on a search for a natural, non-surgical way to fix the problem. 
TC found Strong Tummies and set up an appointment with Cheryl.  She had a diastasis recti  with a separation of 4 fingers at her belly button.  Cheryl explained that if the abdominals are separated she loses the support for the whole body up and below.  This separation can lead to chronic back pain, knee and hip pain, GI issues, pelvic floor dysfunction, hernias, sciatica and more. Sometimes it may be months or years before the other dysfunctions show up, sometimes not only causing years of pain and discomfort, but leading to further complications.
TC started with us doing integrated, functional core rehabilitation.  While TC isn't completely healed, she has begun to feel stronger from within and empowered to be able to function better.  She is doing much less leaking after only four weeks.  Her backaches are significantly less and she told us yesterday that she doesn't feel like she is falling apart from the inside out anymore.  A strong mama is just what we want. 
Save
Save