Description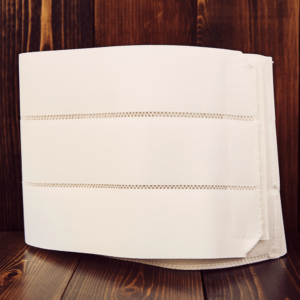 3 Panel Abdominal Splint for Core Rehab, medical grade, designed by The Tummy Team.
Our most popular splint. This is a relatively soft splint and the panels allow for flexibility for movement. It is comfortable in standing and sitting and allows for the natural curves of the body.  We use this splint in pregnancy since the panels allow it to securely conform around your growing belly bump as well as postpartum as it is an aid to help in healing your body. It is supportive and comfortable in your newborn parenting postures. When fitted properly, this splint offers full coverage and good mind body connection to use rehab your Transverse Abdominals.
If you are coming for individual sessions at our studio you will be fitted with one during your first visit.
Splint Sizes:
Small (28″ – 38″)
Large (38″ – 48″)
Extra Large (45″ to 60)"3 Panel splint is 9″ in height