Description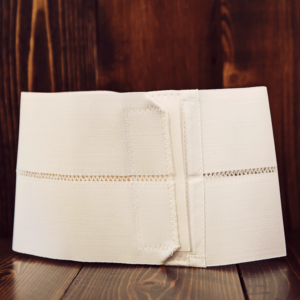 2-Panel Abdominal Splint for Core Rehab, medical grade, designed by The Tummy Team for the client with a shorter torso.
This splint is for petite clients.
Made exclusively for The Tummy Team, this is a shorter version of our popular 3-panel splint and it effectively splints the abdominals but is comfortable enough wear all of the time.
It is supportive and comfortable in your newborn parenting postures.
If you are coming for individual sessions at our studio you will be fitted with one during your first visit.
Splint Sizes:
XS (20″ – 28″)
Small (28″-38″)
Large (38″-48″)
2 Panel splint is 6″ in height