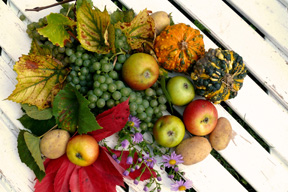 Dear Strong Tummies,
I am excited whenever Thanksgiving is here. It is a perfect time to thank everyone, including you, our customers!  Thank you for believing in our products and services, making our business thrive.  Our only goal is to help you in your health journey.
Clearly, I don't get enough time to personally say "thank you" even though I am thankful for you every day.  Yet at this special time, I want to personally express my deepest appreciation for placing your confidence in me, and supporting my practice with your friendship and referrals.
Wishing you and yours a very Happy Thanksgiving.
Sincerely,
Cheryl